Professional Registrations:

Landscape Architect

Commonwealth of Virginia

Landscape Architect

North Carolina

Professional Affiliations:

American Society of Landscape Architects (ASLA)

American Planning Association (APA)

Awards:

Outstanding Professional Achievement

Honor Award

ASLA

Wayne Grace Memorial Design International, CLARB

Stanley Abbot Excellence in

Landscape Architecture, VPI & SU

Excellence in Landscape Architecture, ASLA

Multi-disciplinary Design Charette, Virginia Tech Design Consortium

Education:

College of Architecture and Urban Studies Virginia Polytechnic Institute

and State University

Virginia Tech

Bill Spivey, RLA, APA

Principal

Bill is a Landscape Architect with in-depth experience in master planning and site design development.  He enjoys the challenge of special use sites, context sensitive solutions, crime prevention through environmental design, community planning and revitalization projects.  He is involved in a wide variety of projects ranging from grading and detailed design drawing for specific site elements to large scale master plans.  Bill has received award recognition for design from Virginia Polytechnic Institute and State University, The American Society of Landscape Architects (ASLA) and The Council of Landscape Architecture Registration Board (CLARB).  The creativity, passion for well developed conceptual design, and practical approach he brings to the design process assist in making projects successful.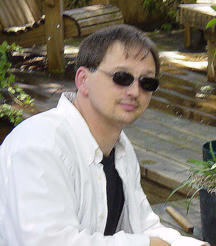 Land Planning + Landscape Architecture + Civil Engineering